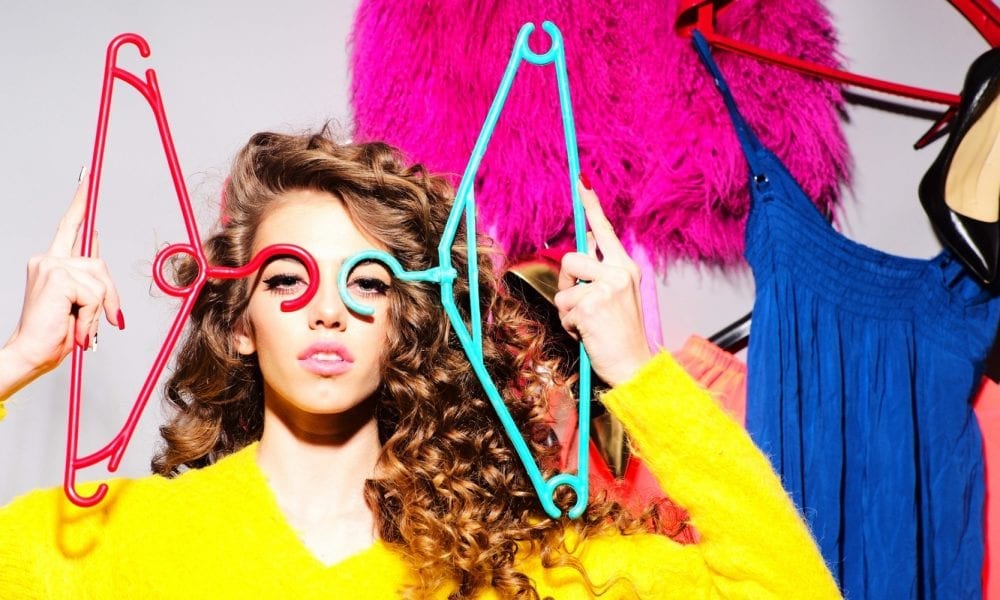 The Five Biggest Trends Of The Season And The Celebrities Behind Them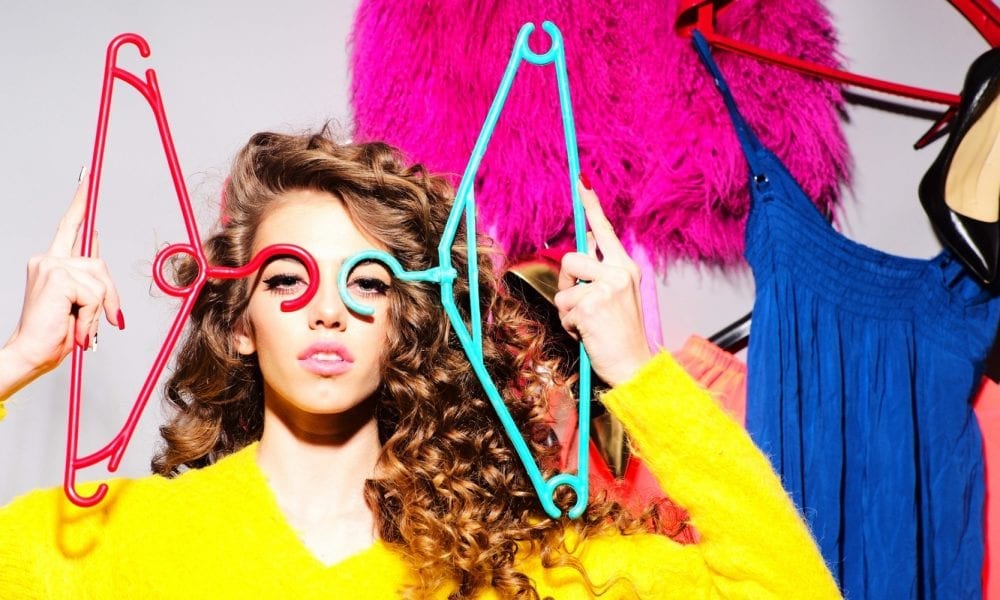 When it comes to celebrities, we are inspired in so many ways. Whether it is their dress, their red carpet look, their fondness for particular beauty products, their choice of cars, and even their interior decor, it seems like we can't get enough of them. Sometimes, a few style trends become extremely popular, all thanks to celebrities. And we just can't wait but get our hands on the latest trendy outfit! When the fashion report for 2019 was released, it was found that five such trends that were initially popularized by celebrities became a craze. Let's find out more about those five trends:
Reflective Sportswear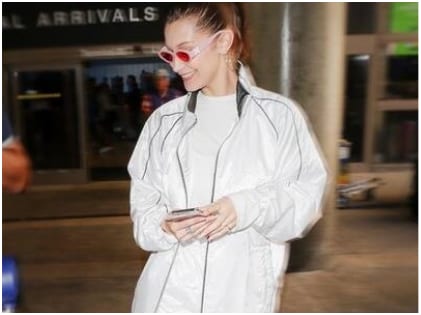 We are sure you have already seen a celebrity don this attire. So yes, sportswear will be looking more futuristic this year with all those metallic color palettes. Supermodels Bella and Gigi Hadid have already made it popular and brands like Forever 21 has already got a tie-up with NASA where they are making similar "athleisure" wear. If that is not enough for you, even luxury brand Balenciaga approves of it, too. It can be quite versatile, apart from being your go-to clothes for the gym. You can also wear it for airport looks or even to pick up groceries. Comfortable and casual – those are the words to describe these clothes.
Wide Leg Denim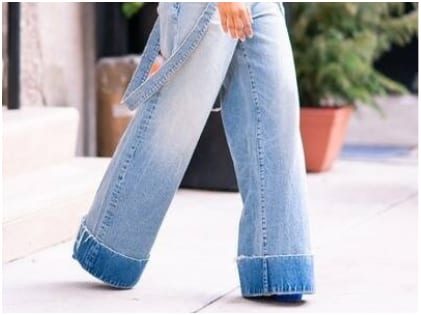 Skinny jeans can finally take a backseat! As we keep saying, fashion is all about comfort, and because of this, wide leg denim is back. Mom jeans and straight fit jeans did have their moment in the spotlight, but Yara Shahidi proved that wide leg pants are going to be super cool this season. Comfortable, casual, and chic are things that we are aiming for here. Pair it with a crop top and stand out from the crowd. All the big brands like Coach, Dior, and Stella McCartney are promoting wide-leg cuts, With these pants, we won't be restricted with our movements anymore, allowing our legs to breathe after years of being suffocated with skinny jeans. It can be challenging for those who are not exactly size 0 because it will add proportion to your body. If the trend is too difficult for you to follow, wear a bootleg cut. That way, your hips and thighs will have a bit of shape and definition. From Jessica Alba to Victoria Beckham, everyone seems to be in love with the trend.
The Bold And The Bright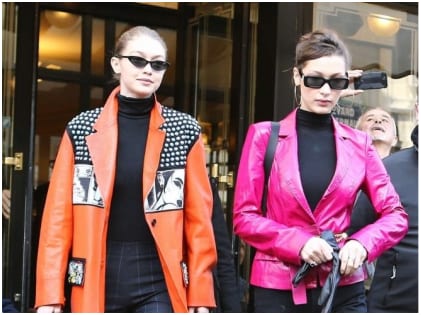 Bold, bright, eye-popping colors are the essence of the season. This one trend is prevalent across the globe and probably has largely to do with the various Pride movements. Fashion is, after all, a reflection of the society we live in. Gigi Hadid was spotted wearing this neon orange jacket over a simple black turtleneck and trouser pants. While orange isn't a color that everyone loves, it surely does make your entire ensemble radiant and fun! If you are too shy to go all out with neon colors, why not experiment with just one element from your outfit? Maybe a bright-colored top paired with a neutral pant or skirt? Accessories can also be of various colors.
Bike Shorts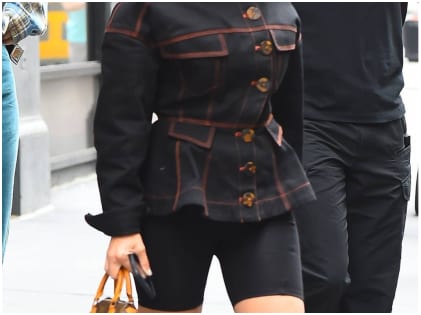 This trend has been around since last year. Though bike shorts are nothing new — even the late Princess Diana was often seen rocking those — everyone's going gaga over this. On Pinterest, the search for biker shorts has increased by 1323 percent which is astounding! Pairing them with a blazer is the latest obsession of celebrities, especially the Kardashians. If you think it is too unflattering for your body shape, add a belt to your outfit to accentuate your waist and you are all set!
Wrap Dresses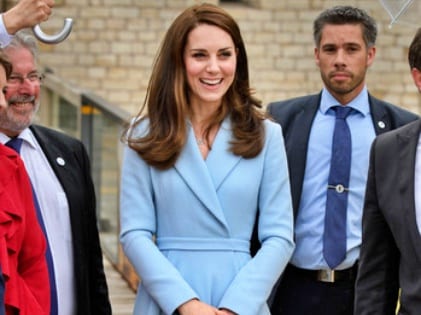 This classic was invented by the great Diane Von Furstenberg. And it is now taking the center stage in popular feminine trends this season. This summer was all about wrap dresses and wrap tops. Even Kate Middleton was spotted wearing wrap dresses numerous times! The best thing about these is that they are flattering for all shapes and sizes. Also, this versatile dress is going to continue its reign to the fall season as robe coats, so get those wrap coats out of your closet already!
Snake Prints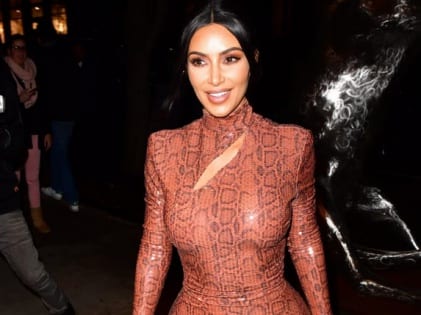 It would be a crime not to mention the comeback of the snake print this season. Along with it, all other animal prints are very much in, especially leopard prints. But these animal-inspired prints started with the snake prints. Investing in a skirt of a coat is much recommended since fall is not too far off. Pair the skirt with some neutral color top and cardigan and a pair of boots and your fall look will be just about perfect.
If you haven't sorted out your closet yet, now is the time! You might have a few hidden gems that you thought were out of fashion back then!