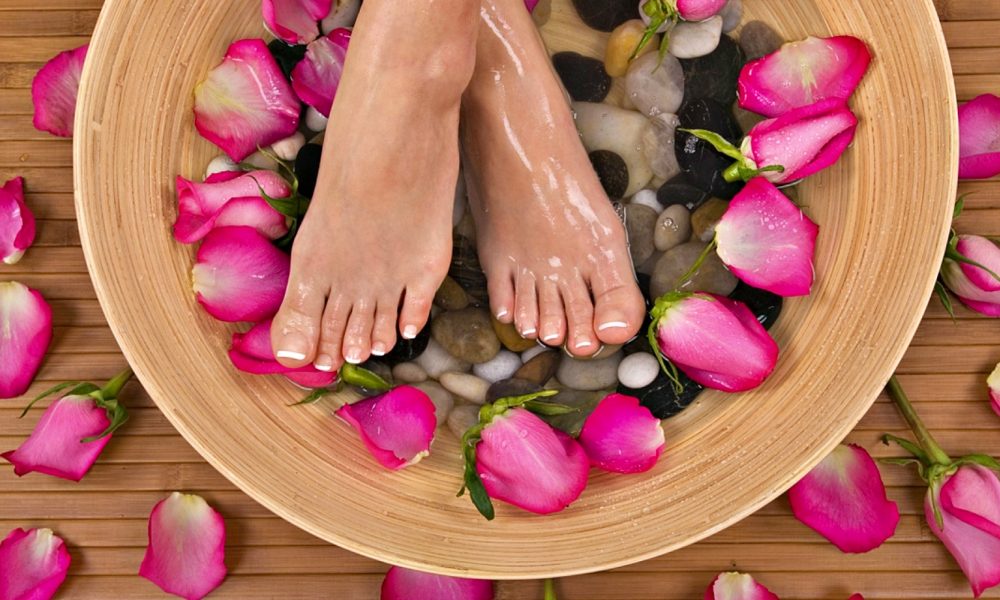 Here's a Breakdown Of The Perfect Spa Foot Treatment — Start Indulging Today!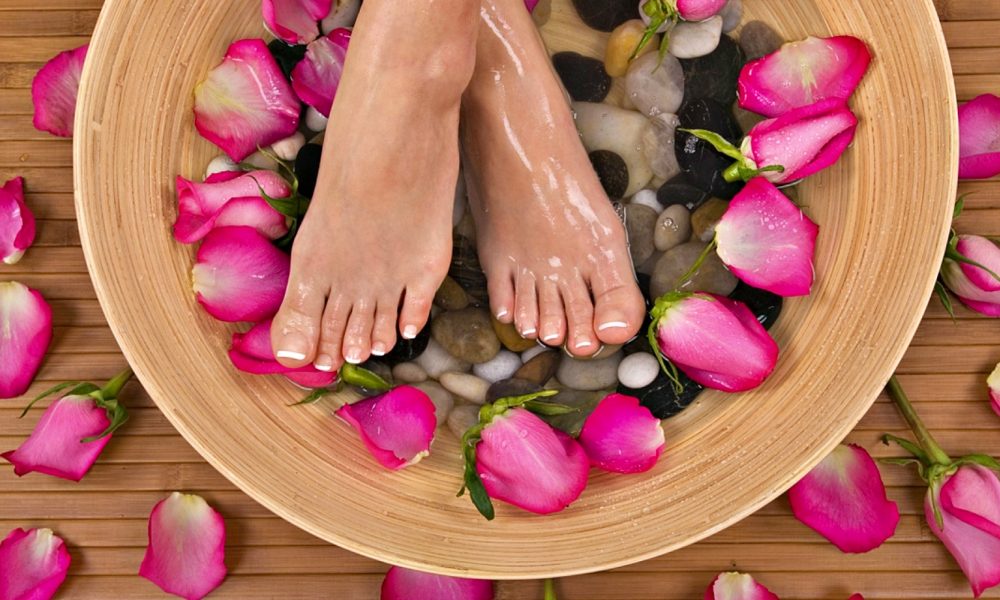 You've noticed just how many health and wellness spas are beginning to offer a spa foot treatment in their list of services, and foot detoxes are springing up everywhere. The principle behind a foot detox is that heavy metals are removed from the body, though science does not support the notion. People swear by the power of a pampering foot spa treatment, though, and they can run you into debt if you aren't careful! But fear not – there is a way to treat yourself to the same benefits from the comfort of your very own home. Let's dive in!
Foot Soak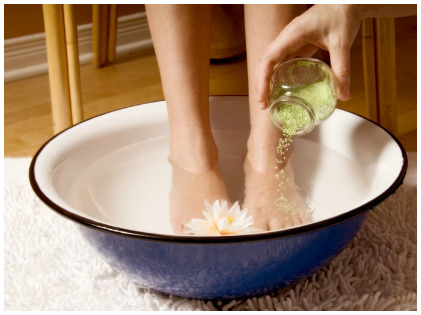 A foot soak can be in a fancy foot bath with the vibration options and the lights, a regular bath with you sitting at the edge, or even with a bucket! As long as your feet are sitting in warm water, you're at a good starting point. Add whatever you would like — whether that's delicious smelling bath products, slices of lemon and sprigs of lavender, mint, or rosemary, or even rose petals. Whatever tickles your fancy and makes you feel luxurious, go for it! Many add Epsom salts, touting the detoxifying benefits of the salt.
Foot Mask
Foot masks are excellent for chaffed, sunburnt, or even sore and tired feet. Add some peppermint or eucalyptus to a clay foot mask for a revitalizing effect and a wonderful cooling sensation that will relieve sore feet. Apply the mask to clean your feet and just relax as it dries before you wash it off. These, too, come in many fragrances, colors, and types.
Foot Scrub
A plain old scrub is perfect for cleaning and detoxifying the feet. There's nothing like soft and pink feet after a good treatment. Scrubs can be purchased already prepared from the store, and they come in many fragrances, colors, and types. What they all have in common is some sort of fluid with suspended grit. It's best to opt for a scrub that isn't made from microbeads or synthetic grit because these are pollutants, and we would rather not contribute to pollution! Opt for sugar, salt, kernel, or even activated charcoal scrubs. There are many to choose from or you could concoct your own by mixing together body wash, body gel, lotion, or even oil with sugar, salt, rice flour, or anything with a fine or rough grit that can help scrub off all the dry skin on your feet, giving you exfoliation that is better than a pumice stone or a scrubbing sponge! Essential oils go a long way, and you can mix up your own heady blend!
Foot Pads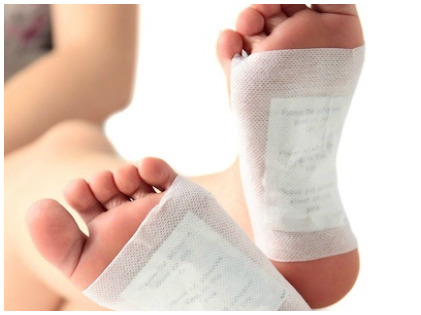 Detox foot pads are specially designed to draw out toxins from the feet. They also work to reduce foot odor and help remove dead skin cells on the feet.  These adhesive pads stick to your feet and work at improving your health while you rest and relax. Usually worn during sleep, they are meant to pull toxins, heavy metals, metabolic wastes, chemicals, parasites, and even cellulite through the feet! Well, scientifically it hasn't been proven, but some swear by it.
Foot Massage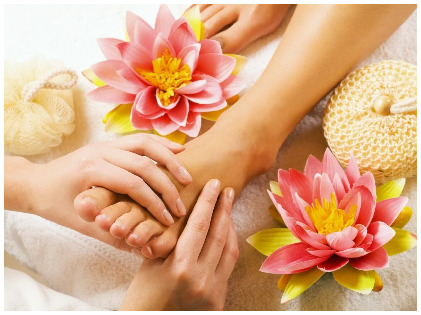 Let's not forget the incredible benefits of the age-old acupuncture techniques. Combining your foot soak or pampering with a massage is what takes your treatment to another level! This is what you probably pay for the most when you go to a spa. However, consider pairing up with a friend or a partner and learning the techniques behind a relaxing foot massage and take note of the pressure points. Once you both know it well, you can give each other foot massages at no cost. Plus, it can be a fantastic way to make good memories together!
Don't you think it's time you got some warm water out and indulged in a foot treatment that will melt your stress, pains, and worries away? Okay, so it might not be the solution to all your problems, but foot treatments sure are a bit of a treat, especially when done properly! Find a friend or convince your partner of the many benefits of a foot treatment, and try them out yourself. It just may be your next favorite pastime. And the best part is that you can always sip on a glass of wine, read a book, or watch your favorite TV show while doing it. Score!