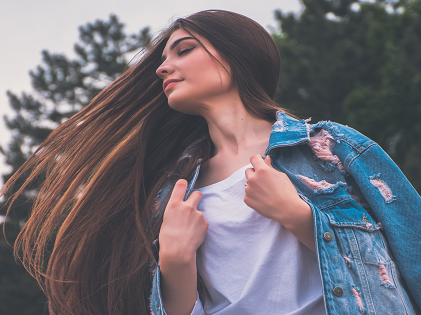 Here's How You Can Treat Your Split Ends at Home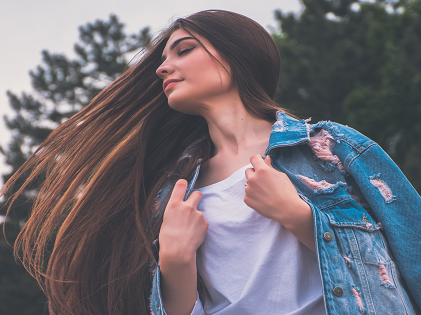 Right when you have a big day or need to look flawless, your hair manages to play spoilsport. Despite the hundreds of dollars, you spend on those fancy saloons to make sure your tresses look impressive, the splits appear and ruin your game. Do these situations sound familiar? Well, you're not alone. And with the lockdown and the hair saloons shut down, it is close to impossible to make sure your hair looks impressive. Don't most of us have it tied in a bun at all times these days? Well, if this is you and you cannot wait enough to treat your hair right and give it a spa-like treatment, here's what you could do. These home remedies will make your hair look flawless and treat those split ends.
Here's How You Can Treat Your Split Ends at Home
Banana Mask
Mash a banana or two depending on the length of your hair. Carefully apply this paste from the roots to tips and leave it on for an hour. Wash it off with ample water and shampoo. Following this regularly will not just treat the split ends, but will also prevent your hair from developing new split ends. Banana is rich in antioxidants and minerals, and this means it nourishes your hair from within and builds elasticity. It thus prevents the hair from breaking or splitting.
Coconut Oil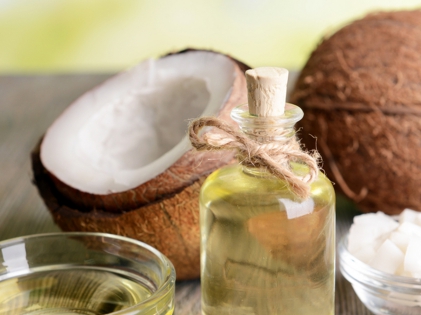 Coconut does wonders for your hair. You could apply the oil alternative days to your hair and wash it off with shampoo. It naturally strengthens your hair, gives it a shine, helps the hair grow faster, treats dandruff, and of course, makes all those ugly split ends disappear. You can also make a paste of coconut and apply it as a pack to your hair, leave it on for a few hours and wash it away.
Fenugreek Seeds
Fenugreek seeds are rich in lecithin, which is proven to strengthen the hair. Besides that, it also moisturizes your tresses and reduces split ends. All you have to do is soak fenugreek seeds overnight, make a paste out of it, mix it with curd, and apply it to your scalp. Alternatively, you could make a dry powder of these seeds, mix it with curd, and use the mixture as a mask. Wash it off thoroughly with ample water. You will notice a visible difference right from the very first application. Fenugreek seeds are a natural conditioner, so get ready to embrace that silky smooth hair!
Curd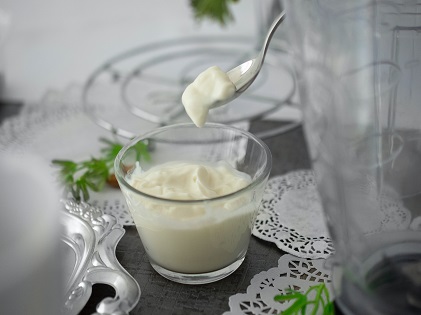 You could apply plain curd or mix it with several other ingredients and make multiple hair packs. For instance, you could mix it with avocado paste and a few drops of lemon. Alternatively, you could also mix it with a few drops of olive oil and honey. Curd naturally moisturizes your hair and increases its elasticity. It thus reduces split ends.
Egg Mask
There's no match to the goodness of eggs in a beauty treatment. Eggs are rich in biotin and protein, and it strengthens your hair. Beat an egg, and apply it from roots to tips on your hair. You could use just the egg white or the yolk or a mix of both. You can also add a few drops of lemon juice and a spoon of olive oil and apply the mixture to your hair.
All you have to do is massage it on your hair, put on a shower cap, and leave it there for a few hours. Wash it thoroughly under running water and shampoo as you always do. However, you can avoid using a conditioner as the proteins in the egg act as a natural hair conditioner.
Onion Juice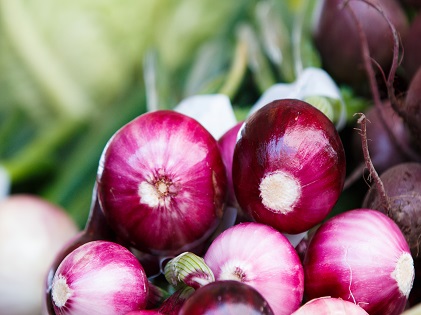 While onion doesn't smell or taste great, neither does it make your eyes feel great while you chop them. It does wonders for your hair. All you need to do is make a paste of onion, squeeze out the juice, and apply it on your hair. You could massage it on your scape and spread it from roots to tips. Onion is rich in sulfur and could make your hair thicker, stronger, and darker.
Research also shows that applying onion to the hair increases blood flow to the scalp, which immensely improves hair growth and treats hair problems. You could use white, brown, and purple onion to make this hair pack.
But make sure you wash it off thoroughly so that the odor of the onion doesn't stay in your hair for long. You might not need a hair conditioner, as onion acts as a natural hair conditioner.
We hope these tips come in handy to treat the ugly split ends. After all, there's nothing like a natural remedy to fix your beauty woes. Besides these tips, make sure you have a nutrient-rich diet and a stress-free life to have healthy hair.