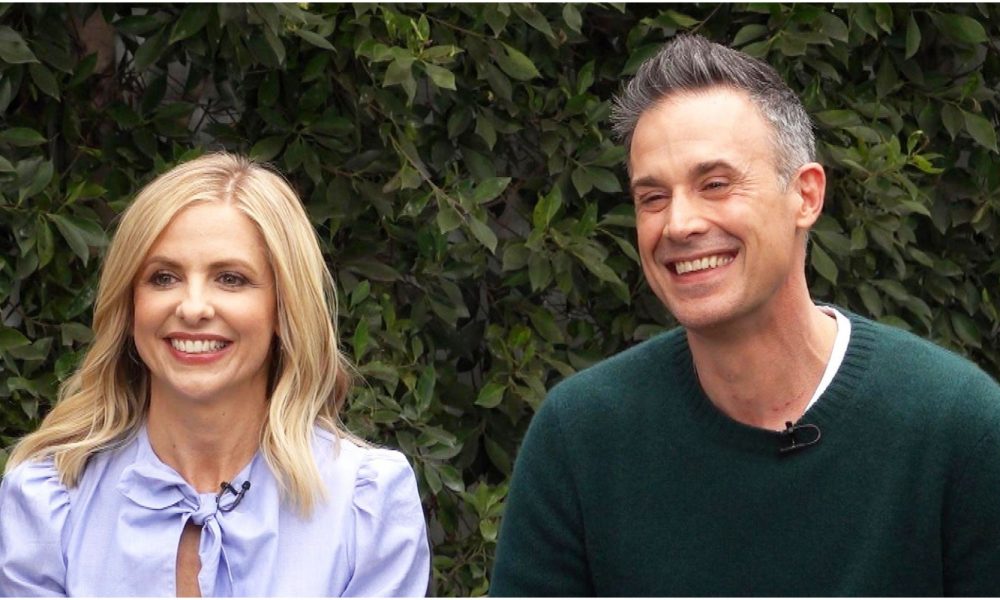 Freddie Prinze Jr. and Sarah Michelle Gellar Have Some Love Advice To Share!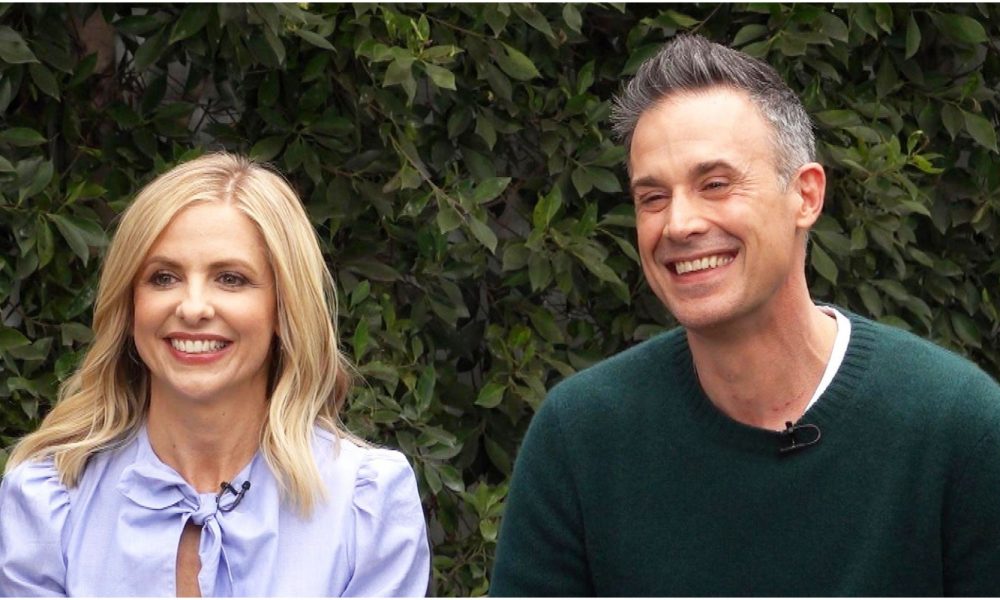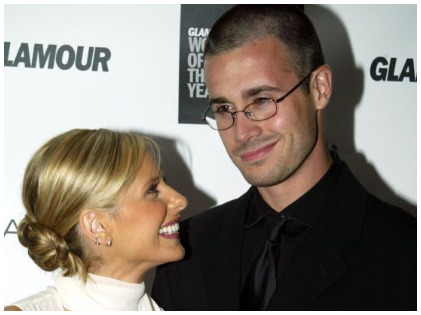 In Hollywood, the survival rate of marriage is outrageously low. We all saw the headlines when Kim Kardashian divorced Kris Humphries only 72 days after he put the ring on her finger, and we saw what happened to Pam Anderson and Jon Peters, too (a 12-day-long marriage)! And so these days, most of the awe goes not to the newlyweds but to those couples in Tinsel Town who go the long haul and continue their romance year after year! Take, for example, Freddie Prinze Jr. and his wife, Sarah Michelle Gellar.
About Freddie Prinze Jr. and Sarah Michelle Gellar
Sarah Michelle Gellar and Freddie Prinze Jr. met during the shooting of I know What You Did Last Summer. The 1997 blockbuster led them to begin their courtship in 2000 and to eventually walk down the aisle. This celebrity couple exchanged vows back in 2002 and they seem to know a thing or two about a happy marriage! When asked about what has kept their flame burning all these years, the couple responds that knowing yourself before entering into a serious, committed relationship is essential.
They stress that having a strong sense of self is a priority. The pair advocates that getting married young isn't a good idea precisely because you just haven't got enough life experience to navigate marriage very well. Freddie warns that if you're going to pretend you are someone that you aren't, you may wind up living that lie forever, so being honest about who you are at the beginning of a relationship is key!
Invest, Invest, Invest!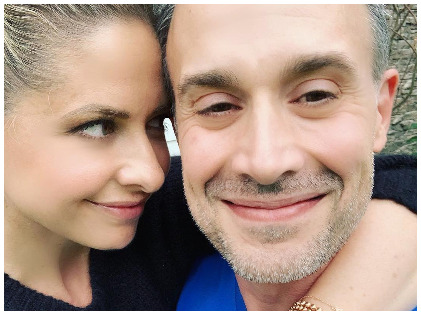 Sarah Michelle Gellar shared with Us Weekly that the truth behind any genuine relationship is that irrespective of what kind of relationship it is, it requires effort. Gellar goes on to mention that society today is disposable and also full of people who aren't keen to work on things. Everyone is looking for n immediate solutions or results without much work. In addition to putting in time and effort, Gellar also feels it is crucial to have private things between you two alone.
Quality Time Is A Must
The parents of two have a lot of great advice for many marriages out there because we all know how couples are spending less and less time together, but this extends to relationships between the family members, too, because siblings are spending more time on their phones than with each other, and parents spending more time at work than with their children. It is important, then, that we really take note of the fact that putting effort into our relationships is immensely important for them to deepen and to grow over time and this applies to all the important relationships in our lives.
Lighten Up!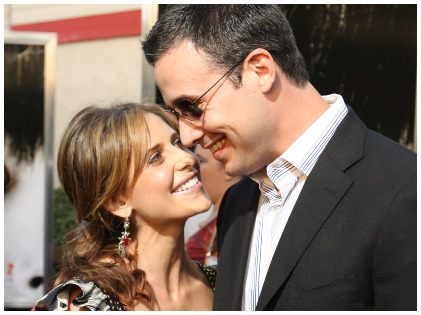 Freddie Prinze Jr. and Sarah Michelle Gellar are also notorious for their dark humor, making fun of each other and playful teases of dark nature. This is great because it shows that they share the same sense of humor. We see the posts by Freddie as well as those by Sarah Michelle on social media platforms and they keep the public giggling, too. This is another way this couple is setting a great example – by proving the importance of a sense of humor and lightening up a little! People are becoming too serious about life and forgetting to have fun. Taking the time to laugh and joke with our loved ones really doe make memories and reduce stress and simply make for happier moments in life – who doesn't want more of those?
Have Something In Common
Freddie also speaks of how he appreciates that Sarah has a healthy appetite and enjoys the foods he does. Of course, it isn't always this type of thing that is important to everyone, but this does tell us that it is important to really be compatible with your partner before taking a relationship deeper.
It isn't worth all your trouble to invest in a relationship whee you and your partner simply don't have the same interests, likes or even common ground to chat about and agree on! Opposites do attract, but there has to be something that gets you both on the same page as a couple, and identifying what is important to you in a partner (like Freddie did) is very important if you want a successful romance.
Thanks, Freddie Prinze Jr. and Sarah Michelle Gellar, for all the insight you have given us into having a great relationship – knowingly and unknowingly!