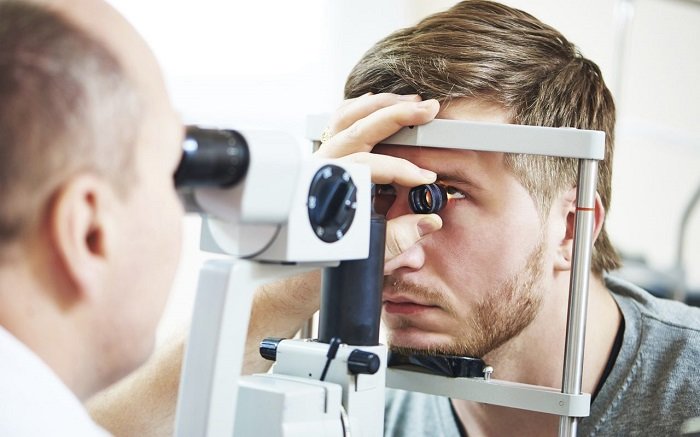 JUST IN: New Studies Determine Possible Treatment for Glaucoma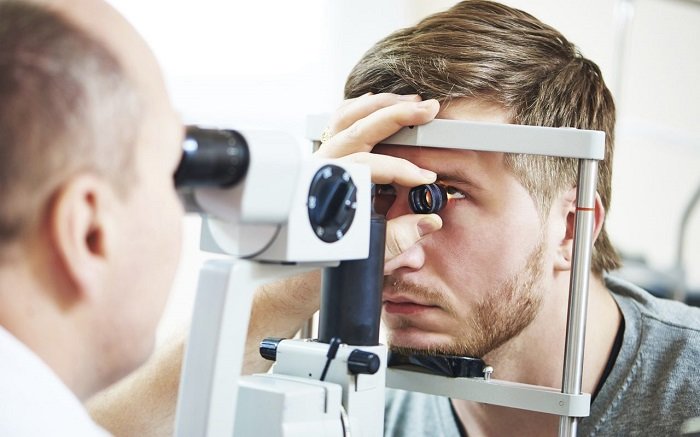 We all love our eyes and having any type of eye problem worries us a lot. However, things like these seem to be inevitable and our lifestyle (plus our genes too) may have been the culprit.  And with today's advanced technology and new surgical techniques, new treatments for glaucoma are now being assessed and evaluated.
As with any newer surgical methods, there is little or no long-term follow-ups to determine safety and efficacy as compared to existing, proven surgical treatments for glaucoma.
What is Glaucoma?
Glaucoma is a group of diseases that damage the eye's optic nerve that can result in vision loss and blindness. However, with early detection and treatment, you can often protect your eyes against serious vision loss.
The optic nerve is a bundle of more than 1 million nerve fibers. It connects the retina to the brain. The retina is the light-sensitive tissue at the back of the eye. A healthy optic nerve is necessary for good vision.
Scientists Unleash Possible New Treatments for Glaucoma
A research team led by scientists at the Krembil Research Institute in Toronto has identified a new neuroprotective factor that has the potential to help people suffering from the common blinding diseases categorized as glaucoma.
"This discovery provides hope that we can devise a new strategy for protecting the vision of glaucoma patients," said principal investigator Dr. Jeremy Sivak, who holds the Glaucoma Research Chair at the Donald K. Johnson Eye Institute at UHN and is Associate Professor at the University of Toronto School of Medicine.
The research team, which was led by Dr. Sivak and assisted by Dr. John Flanagan and Dr. Karsten Gronert of the University of California, Berkeley, published its findings in a featured article in the Journal of Clinical Investigation.
As part of the study, researchers studied the different functions of cells in the retina and optic nerve; the delicate cable connecting the eye to the brain. The team identified an unconventional signal – a unique lipid called LXB4 that protects these neurons against the harmful effects of glaucoma in preclinical models.
"We found that this tiny lipid molecule is normally present in healthy eyes and acts as a neuroprotective signal," said Dr. Sivak. "Healthy eyes produce LXB4, but in diseased eyes, its levels are reduced. We showed that by restoring LXB4 we can preserve injured nerve cells from dysfunction and death."
Glaucoma is a progressive neurodegenerative disease of the optic nerve that is irreversible and can eventually lead to blindness. It affects more than 400,000 Canadians and 70 million people worldwide. There is no known cure, and current treatments are limited to reducing eye pressure (a risk factor often associated with the disease). A method to preserve the survival of nerve cells is a major research and pharmaceutical goal for all neurodegenerative conditions.
"A particularly exciting part of this discovery is that we don't think this effect is limited to glaucoma," said Dr. Sivak. "This neuroprotection extends to the central nervous system and could be applicable to a host of other neurodegenerative diseases."
"The outer part of the brain and [the] hippocampus also respond to the same signal. That suggests that this mechanism we have discovered is present throughout the brain and raises the possibility that it might be important or at least effective in other neurodegenerative diseases as well," said Sivak.
Next steps for the research team include further investigation of the mechanisms that underpin this signal in the eye, and designing a practical method to activate it in the clinic. Researchers also plan to explore the potential application of this discovery to various other conditions, such as Alzheimer's Disease and Parkinson's Disease.
The study authors are excited at the prospect of further investigations into the therapeutic benefits and mechanisms of lipoxins A4 and B4 and their potential to stop or reverse the neural damage. They have jointly filed a patent application for use of lipoxins A4 and B4 to treat glaucoma and neurodegenerative diseases. Their eventual goal is to test the lipoxins as drugs in humans.
"These naturally occurring small lipids have great potential as therapies because they may play a fundamental role in preventing other neurodegenerative diseases. And that's hugely significant, " Flanagan said.
Meet the Competent Researchers
In addition to Flanagan and Gronert, Jeremy Sivak, associate professor of ophthalmology at the University of Toronto, is a senior author on the study. The study's co-lead authors are Izhar Livne-Bar of the University of Toronto and Jessica Wei and Hsin-Hua Liu of UC Berkeley. Other co-authors are Samih Alqawlaq, Gah-Jone Won and Alessandra Tuccitto of the University of Toronto.
Funding for this study was provided by the Canadian Institutes for Health Research, The Natural Sciences and Engineering Research Council of Canada, the National Institutes of Health and the Toronto General and Western Hospital Foundation.