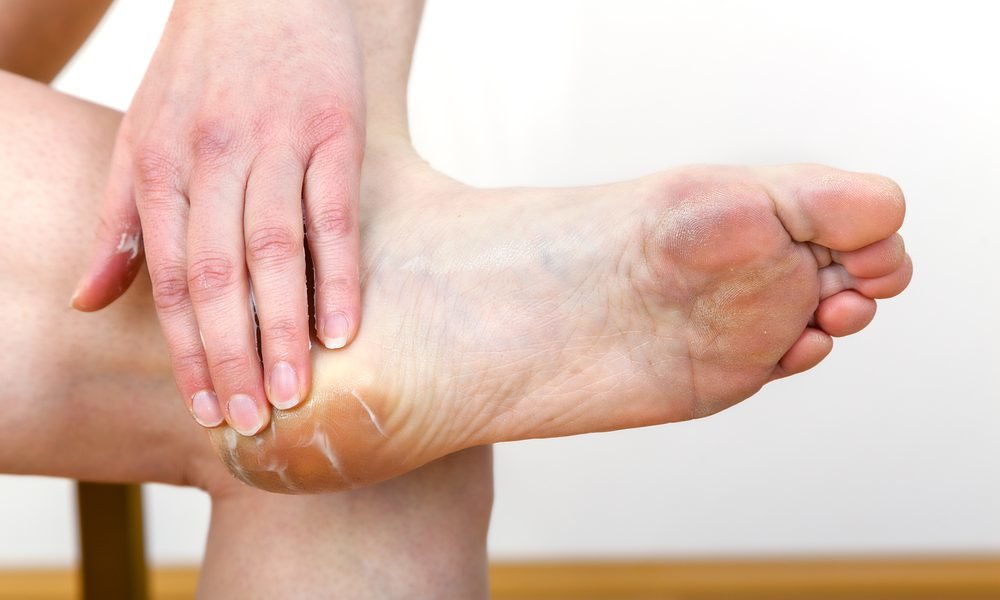 Got Some Cracked Heels? Here Are Some Home Remedies You Could Try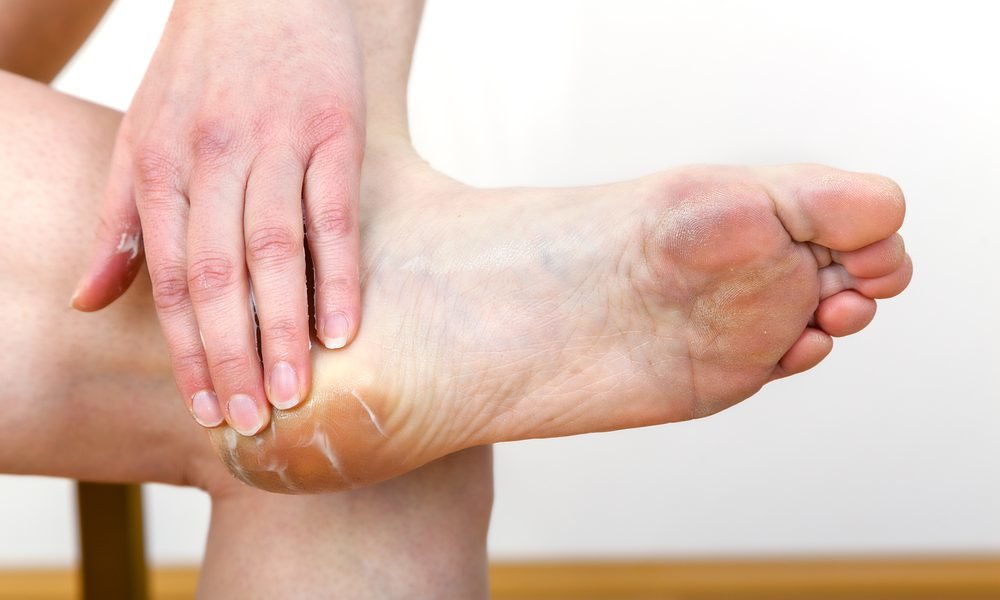 You are beautiful, neat and tidy but having those irritable cracked heels are a major turn off! Did you know you could use DIY creams, ones that can fix cracked heels without having to use medicines and sprays available at your fave drugstore, supermarket or online store. And the best part? You can treat cracked heels naturally without spending a dime! Catch them here and find out those natural gifts to solve your heel problems.
Cracked heels and feet aren't nice at all!
They are ugly-looking and very upsetting as you might not be able to wear your favorite footwear. Cracked feet, also known as heel fissures, are a common problem for people of all ages, mostly caused by lack of moisture.
Other causes include standing for long hours, using harsh soaps, cold weather, continuous exposure to water, being overweight, and wearing improper footwear. Conditions like eczema, psoriasis, thyroid disease and diabetes can also contribute to this problem.
Home Remedies That Can Heal Those Cracked Heels
Though, over the counter ointments and creams are used to heal cracked feet with fungus, normal cracked heels can be treated with simple home remedies by using products already found in the kitchen. Normally, these homemade creams will fill the cracked area and regenerate skin cells.
1. Scrubbing can do the initial work for you.
Before scrubbing, soak your feet in warm soapy water to help soften the skin and make it easier to scrub.
Before going to bed, mix some liquid soap in a foot tub filled with warm water.
Soak your feet in this warm soapy water for about 20 minutes.
Use a pumice stone to gently scrub off the loosened dead skin cells.
Rinse off your feet with clean water and pat dry with a soft towel.
Apply some foot cream or moisturizer and wear a pair of clean cotton socks overnight.
Follow this remedy daily until your cracked feet are healed completely.
2. Use all-natural fruit masks
Fruits contain vitamins and enzymes which can soften and make cracked heels smoother. These enzymes eat away dry skin and keep healthy tissues intact while promoting fast healing. These feet masks can reduce dryness and rough tone of feet and gives your feet a nice, delicate touch.
To make this homemade foot cream/mask you will need avocado, banana, and coconut. These fruits are the power house of mineral, vitamins and fatty acids which act like a natural moisturizer.
3. Exfoliate using rice flour — no kidding!
Removing dead skin cells by exfoliating the area with rice flour is actually a pretty effective method.  Rice flour home treatment focuses on cleansing the affected area from an accumulation of dead cells. Removal of such hard skins will improve absorption of enzymes and vitamins which will increase the healing speed.
Rice flour is used to neutralize the skin of heels which promote new cell growth. It fills the crack and makes them smooth and soft.
4. Honey does the moisturizing job!
According to a 2012 review, honey has antimicrobial and antibacterial properties. Research shows that honey can help heal and cleanse wounds, and moisturize the skin. You can use honey as a foot scrub after a soak, or apply it as a foot mask overnight.
5. Coconut oil is ideal for many skin diseases
Coconut oil is often recommended for dry skin, eczema, and psoriasis. It can help your skin retain moisture. Using coconut oil after a foot soak could be a good option, too. Coconut oil's anti-inflammatory and antimicrobial properties may work on your cracked heels if they're prone to bleeding or infections.
6. Oatmeal's essential properties remove dead cells and soften your heels.
Oatmeal is among the best remedies for dry feet and cracked heels. It has anti-inflammatory properties which will reduce swelling of soles caused due to heels cracking. Oatmeal is also popular for its nourishing and exfoliating properties which help remove dead cells and soften heels. You can make scrubs and lotions using ground oatmeal which helps improve recovery time and bleeding.
7. Epsom salt helps you do the trick!
Epsom facilitates the process of healing cracked feet as it promotes circulation. Plus, the magnesium in Epsom salt promotes skin health and draws out toxins.
Add one-half cup of Epsom salt in a foot tub filled with warm water.
Soak your feet in it for 10 minutes.
Gently rub your feet with a pumice stone for a few minutes.
Put your feet back in the Epsom salt soak for another 10 minutes.
Finally, dry your feet thoroughly and apply a moisturizer or petroleum jelly.
Repeat daily for two or three days.
The Verdict: Be responsible, do this with much caution.
Do not treat cracked heels on your own if they're caused by a certain medical condition. Special treatment from a podiatrist (foot doctor) may be needed. Severe cases of cracked heels should also be evaluated by a podiatrist, regardless of your medical history. The doctor will suggest the best treatment for your specific situation.