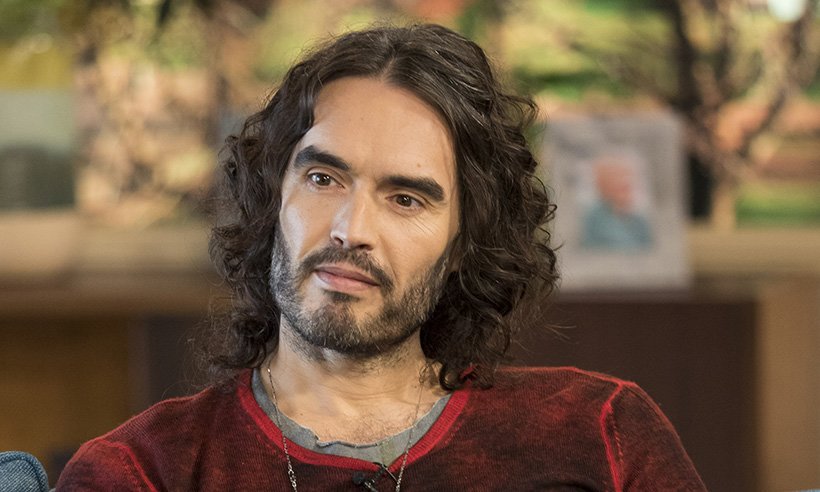 Russell Brand's New Book Highlights Addiction And Mental Health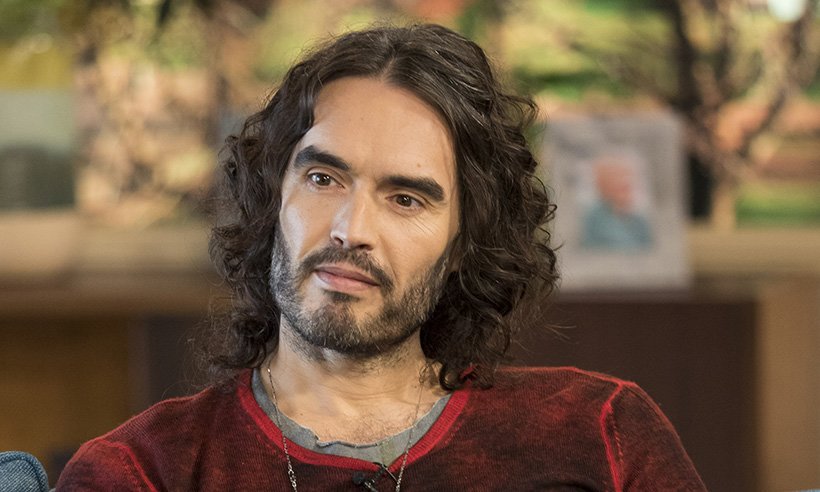 Russell Brand has shared his experiences with addiction and mental illness in an interview with the BBC and highlighted a serious problem stating that "the system is not working" for a majority of people.
While speaking at the BBC, the presenter and comedian scrutinized about the changing nature of the mental health debate and the universal attitudes towards the addiction and all other forms of mental illness.
"Society is collapsing," he told, "and people are starting to recognize that the reason they feel like they're mentally ill is that they're living in a system that's not designed to suit the human spirit.
"People are realizing 'Hold on a minute, is it natural to work 12 hours a day? Is it natural that I live in an environment that is designed for human beings from one perspective but not from a holistic perspective?' Breathing the dirty air, eating dirty food, thinking dirty thoughts. So really what this is, is a time of transition."
Brand also said: "Yes, the conversation is changing because the communication is becoming so much more expedient, but what's really changing is people are starting to notice that the system is not working for them."
Russell Brand is all set to mark the recent release of his new book, "Recovery: Freedom From Our Addictions  discussing his own addictions, namely drugs, alcohol, s**, and fame.," along with an intimate pair of stand up shows at London's Hammersmith Apollo on November 1 – for which tickets can be booked from here.
He also told, that the book is not just for people who have had chemical addictions, and argues that all of us have some kind of vice.
"Everyone's living their lives on addictions really," he told. "Everyone is living their life thinking they've got the answer to their own little problem. If there's something they get, something they do, they're going to feel a little bit better."
"Addicts are just a more pronounced version, and end up usually with a drug issue, but look at what people can do to themselves with food.
"People can destroy their lives with food, and so addiction really, we're all on the spectrum, we're all on the scale, it just depends on how severe we are, and I think that unless you're happy in your life, there's room for a program.
He also adds that: "Unless you're like 'I'm really happy with my job, my diet, my relationship, my body', if that's how you feel, that's fine. You deserve to feel like that, people should feel like that.
"I'm not talking about stupid simple pleasures like eating an ice lolly, that's only very temporary, we're looking at peak and contentedness which we can find our way to if we're willing to change the way we think."
In addition to his normal stand-up show, he is going to do some readings from Recovery.
"It's the only time I'm ever going to do it," he told. "So if people want to come at 6.30, I'll read from the book, and then do the show, Rebirth."
It's quite interesting that Brand is playing at smaller venues compared to the arenas we have seen other A-list comics perform at in the past few years.
The present generation of "rock star comedians" such as Chris Rock,  Michael McIntyre, and Peter Kay are more likely to sell out the O2 than play offhand gig at the Comedy Store, however, Brand says he prefers the intimacy of smaller venues.
"People that have played both arenas and theatres, most people prefer theatres, and I'd say the same," he told.
In spite of his recent activism, which included austerity protests, charity work, and endorsing Jeremy Corbyn, it's unlikely that Brand will be entering the world of politics anytime soon.
"If you think the political process doesn't work, why would you think, I'm going to get involved with it?" he interrogates.
"If you swap the word 'political process' for 'car', you wouldn't think 'I'm going to get in that car and try and drive it in a different direction. If you think people should be riding horses, start riding a horse.
"So just do what you think is the correct thing to do. If you think your school should be run differently, start running your school differently, and then when you find obstacles to that, confront the obstacles, but never alone, always in groups.
"The thing I've learned from recent conversations from people who are experts, like Prof David Harvey, is to start establishing systems you believe in and operate within them. So the work I'm doing already is the work that I think should be done.
"So I think if people start communicating honestly and openly, they'll realize, 'Everyone is more similar to me than I imagined.'"
Earlier in May, Russell Brand backed the Labour Leader Jeremy Corbyn, telling NME in the cover feature that:"we might be witnessing the end of democracy."
The highly apolitical star continued: "It makes you question whether any real change can be delivered. Having said that, if you listen to the pledges that the Labour Party are making, they are talking about collecting corporate taxes, canceling tuition fees, getting rid of zero-hour contracts. Which is weird, because it was only two years ago that there were two centrist parties."