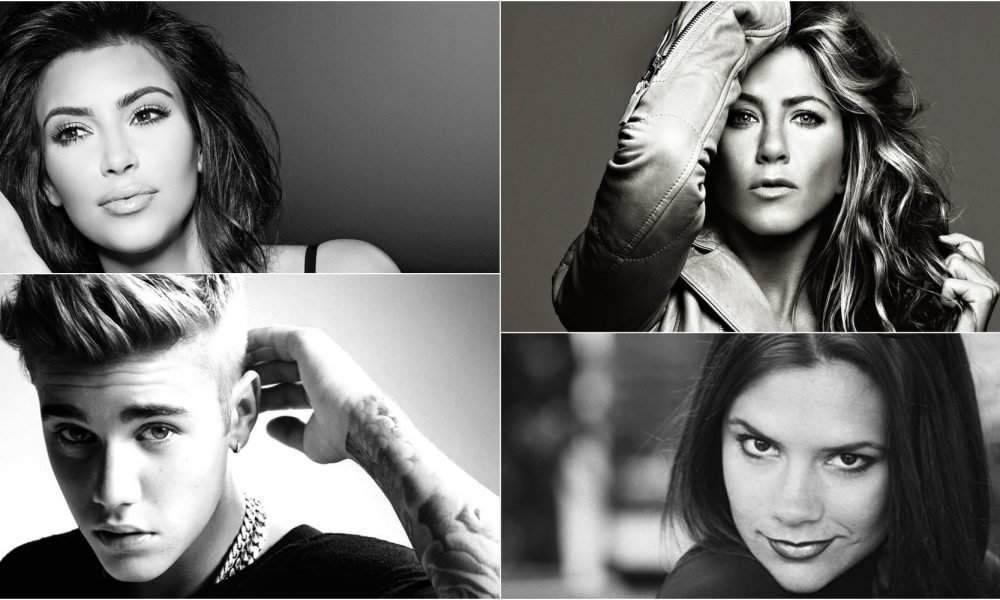 Six Hollywood Celebrities Have Adopted This Age-Old Tradition For Better Living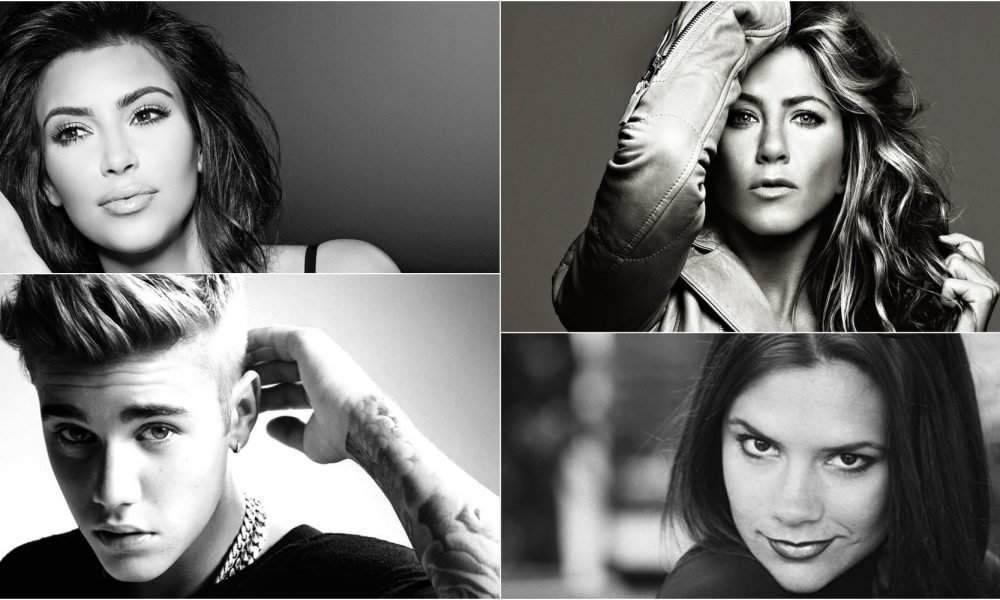 Though cupping is an ancient way of treatment, celebrities have only just caught up with it. A local suction is created on the skin to treat the patients. It is, however, a pseudoscience, and there has been no solid evidence that it provides exemplary results, but when it is done with care by professionals, it is a safe procedure. Despite the controversies surrounding this treatment, Hollywood celebrities are lining up to get this therapy done. Recent fans of this are Justin Bieber and Kim Kardashian. Do you want to know who else is doing cupping? Read on!
What Does It Do?
But first, let us tell you what it does! The tradition of cupping can be traced back to ancient Egyptians and Chinese culture. The suction cups are put on a patient's bare back and left for a while. It creates a suction and usually leaves a mark when taken out. So what are the benefits that are making Hollywood A-listers line up for this therapy? Turns out, there are many benefits. If done properly by a certified therapist, cupping can help in detoxification, healing back pain, increasing blood flow, and reducing inflammation. It is almost like a deep-tissue massage. The cups used to do the suction can be made of glass, bamboo, earthenware, or silicon. To know more about the process of cupping, read this article.
So without further ado, here is a list of celebrities who underwent cupping for their overall wellness:
Victoria Beckham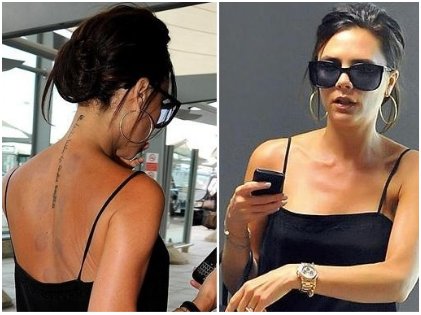 Wife of soccer player David Beckham, erstwhile Posh Spice of Spice Girls, and present fashion designer, Victoria Beckham is known to be following all the recent trends and therapies that have gained popularity. Often, she is the one who is the trendsetter. Hence, it is not surprising to see her trying out cupping. In 2010, she was spotted at the Heathrow Airport with tell-tale signs on her back which hinted that she might have done cupping. Rumors went around that she needed a bit of detoxification after an extravagant anniversary celebration with husband David in the south of France. Fair enough!
Jennifer Aniston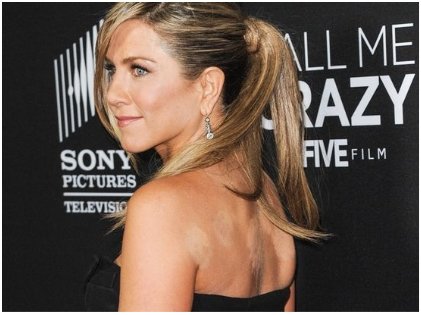 Stunning actress Jennifer Aniston of F.R.I.E.N.D.S. fame is definitely a fan of the treatment as she didn't even bother to cover up her back after a particular cupping session. There were ring marks on her back, the redness camouflaged with a bit of concealer. That clearly showed that Aniston was not afraid to go out in public with her marks.
Jessica Simpson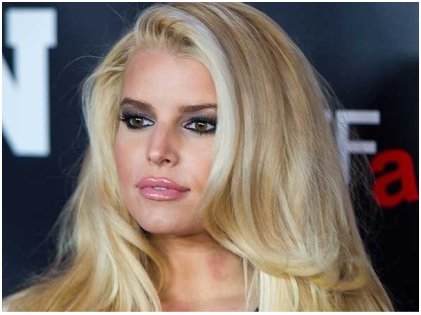 Blonde bombshell actress and singer turned fashion designer Jessica Simpson took to social media to announce her initiation into the cupping trend. Back in 2010, she took to Twitter and told the world how she had switched over to a vegan diet, a special kind of tea from China, and cupping. Apparently, she was loving the whole effect it had on her body and announced the same to the Twitterati.
Gwyneth Paltrow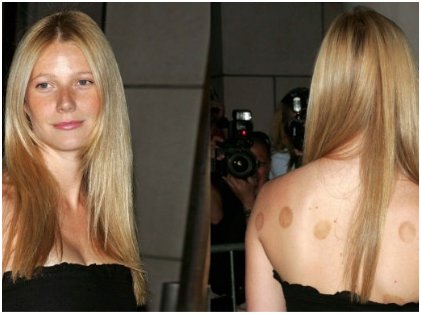 Cupping has yet another fan in the super-talented actress Gwyneth Paltrow. Her tryst with the ancient method started way back in 2004. Looks like Paltrow had the deets on this therapy and its benefits before any other celebrity; she is clearly ahead of her times. In a film premiere at the Big Apple, Paltrow was seen with red, angry ring marks on her back. It was probably done to heal her back pain. However, an interesting revelation here. The darker the color of the mark would mean more toxins in the body, and the clearer it is, the better. Since Paltrow sported darker marks, we can't help but wonder what she was going through back then.
Kim Kardashian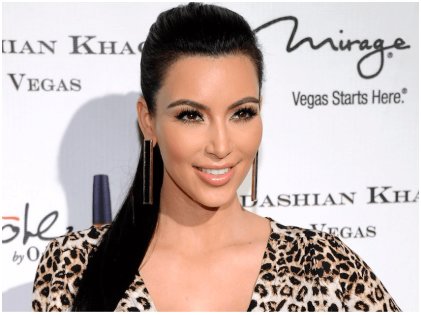 When we are talking about unique therapies, can Kim Kardashian be far behind? Absolutely not! It is known that Kim has been suffering from neck pain for a while. In her quest to find remedies in alternative medicine, she took the help of cupping, and apparently, she is getting good results.
Justin Bieber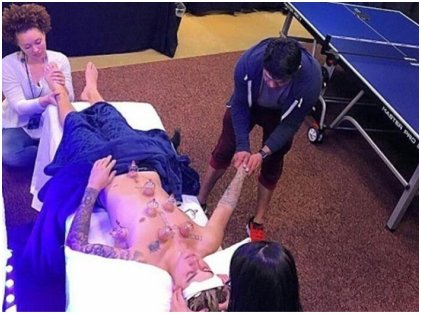 Yes, singer Justin Bieber is the latest fan it seems. He has confessed to having undergone the treatment many times and has even posted pictures of him getting it done. As he has recently announced his engagement with Hailey Baldwin, we wonder if he has been able to convince her to get it done as well? Looks like he is the latest fan of this 5000-year-old therapy that is actually another form of acupuncture.
If you're one to try this unusual therapy, it is best to ask your physician before you jump on the celebrity bandwagon to join these stars who have vowed its effectiveness.