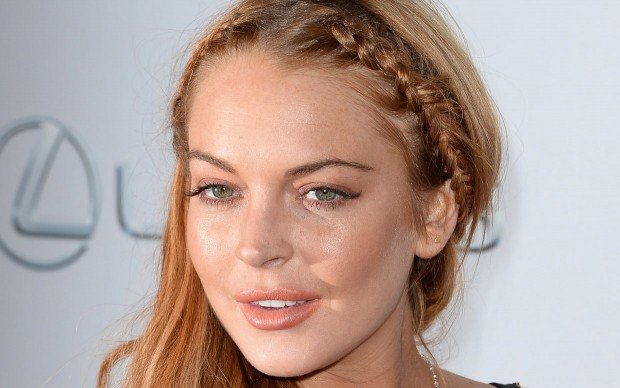 Lindsay Lohan's Natural Looks On Cover Of L'Officiel Spain Stuns Her Fans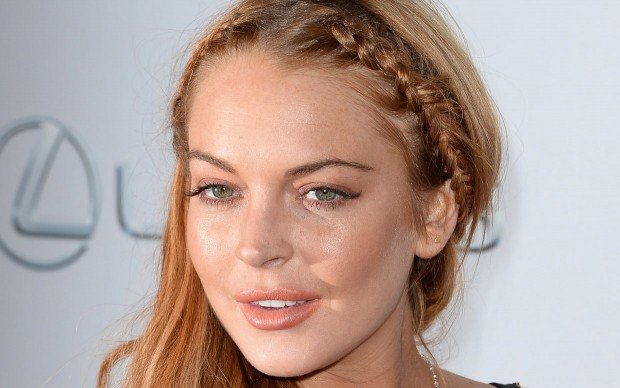 This summer was all about neon lips and colorful highlighters. However, natural looks always stays evergreen. Lindsay Lohan went completely natural for her L'Officiel Spain cover which her fans admired it. Lohan's cover signifies about beauty and strength that requires no flashy makeup.
Since 2015, Lohan hasn't been on a magazine cover. However it's better to have a late comeback than never. Lohan's solo cover for L'Officiel Spain's October issue is the one her admirers have been looking for. Everything from her makeup to her hair was completely removed off for what the publication deemed the– "Red Alert" issue. It's not a coincidence that this magazine drop is one that you will want to keep on your radar.  
EMBRACE YOUR NAKED FACE
"The beauty of a woman is not in the clothes she wears, the figure that she carries, or the way she combs her hair. The beauty of a woman must be seen in her eyes because that is the doorway to her heart, the place where love resides. The beauty of a woman is not in a facial mole, but true beauty in a woman is reflected in her soul. It is the caring that she lovingly gives, the passion that she shows, and the beauty of a woman, with passing years, only grows!" – Audrey Hepburn
CONFIDENCE WITHOUT MAKEUP
Makeup is a wonderful art, but, it is often overused and misused ruining your real natural beauty and confidence. We should all admit that flaws are what makes us human. Rather than hiding our every flaw, why not let them show? "The more you show off the things you are not confident about, the more confident you will become about those things."
Here are some tips on how to become more confident without or little makeup:
1.) Acknowledge and embrace your insecurities:
We all possess insecurities. And there is nothing wrong about it. Remember that there is no shame in being insecure as long as you acknowledge that you are insecure about something and you are trying to change the way you see that insecurity. "The more you accept your flaws, greater  your flaws will make you unique, and the more you will come to appreciate those things that makes you who you are."
"What you do, the way you think makes you beautiful."– Scott Westerfield
2.) Take care of your skin:
People are constantly forgetting that our skin is the biggest organ, so don't forget to take care of it! Most of us are focused on what we put inside our bodies, however, neglect what we put on our bodies. What we apply on our skin is absorbed into our bloodstream so make sure you use the safest and the cleanest ingredients as far as possible. Also, remember that a little bit goes a long way. Which means you don't need to have several products in order to take good care of your skin or have a good skincare regimen.
As long as you use your common sense when it comes to taking care of your skin, you will see the best results. Prefer simplicity when it comes to choosing ingredients you look for and the routine you develop. When your skin looks good, you will feel more confident than ever without the need of any makeup. And if you decide to wear makeup, it will add grace on your well-treated skin!
3.) A little goes a long way:
You will be surprised at what a few simple things such as curling your lashes or grooming your brows will do for your facial features. Apply a lip balm and a little-tinted moisturizer and you are ready to go. If you eventually decide to wear makeup, better focus on enhancing your facial features rather than covering them. Pat a little cream blush on the apples of your cheeks or you swipe some light bronzer to accentuate your cheekbones. Remember that–Your focus should be on enhancing, not covering them.
4.) Positive Affirmations
Positive affirmations and mantras have a great hidden significance. Something as seemingly simple as reminding yourself that "you are beautiful and worthy" can be more helpful than you can ever realize. When you use positive affirmations on daily basis, you can gradually see the results in your confidence level. Whenever you feel like something in your physical appearance is not what you consider to be beautiful – change your focus on things that you love about yourself. All you have to do is dig a little deeper to recognize your best features and start loving them!
"Everything has beauty, but not everyone sees it."― Confucius