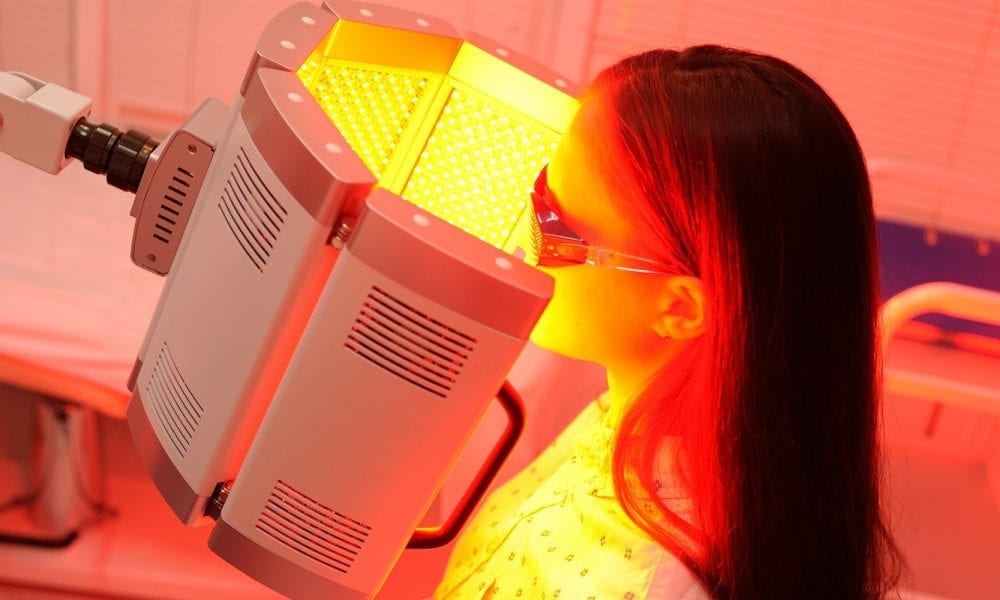 What Do Kim Kardashian, Jessica Alba, & Madonna All Have In Common? See What Kind of Therapy They Love!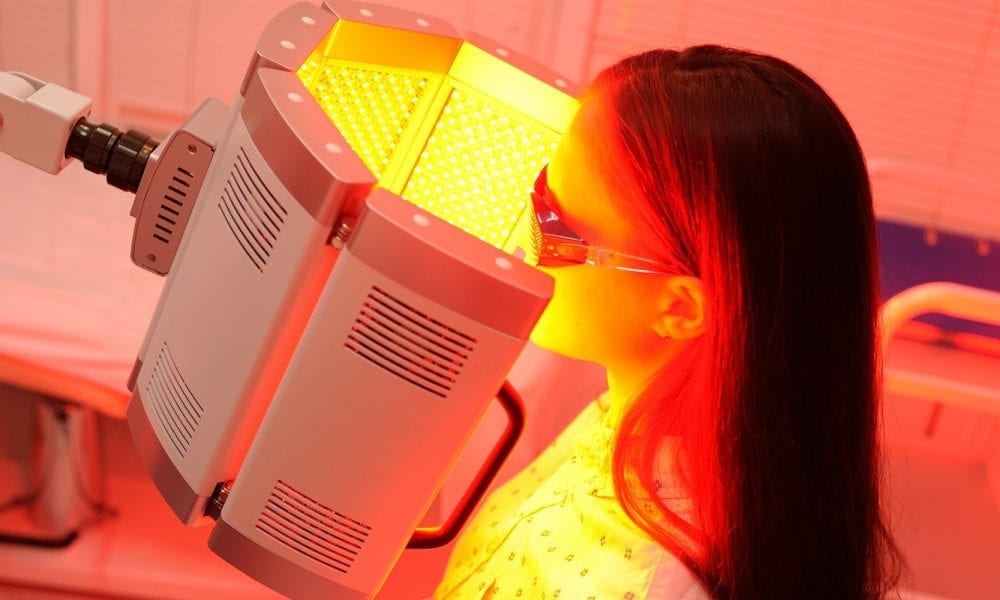 Lights are a part and parcel of a celebrity's life. From facing the camera flashes during a photoshoot to constantly being under the spotlight, Hollywood stars are well aware of light's transformative capacities. Nowadays, their chemistry with illumination has been growing stronger by the day owing to their fondness for light therapy, a kind of treatment that's swiftly gaining ground these days. A number of celebrities have credited this light-based skin treatment for brightening their skin. In fact, if you follow a few A-listers on their social media accounts, you might have seen them post pictures of them wearing the LED masks. So what is the therapy all about? Which celebs are swearing by it, and what are its benefits? Read on to know more!
How Does Light Therapy Work?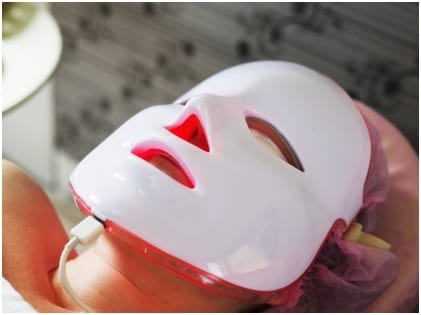 The white masks used in light therapy somewhat seem to have come straight out of the Star Wars sets. Joking aside, the shield-like tools are highly effective in accentuating skin complexion. It's a proven fact that LEDs help in boosting plant growth since they have a rejuvenating effect. Similarly, they can stimulate your skin cells as well. Lights contain tiny particles called photons which are gradually absorbed by the cells and eventually the photons transform into Adenosine Triphosphate or ATP. ATP is a form of energy that is utilized by the cells in order to execute the normal functions of your body. ATP also helps in stimulating the metabolic process and plays a key role in the repair and regeneration of your skin cells. However, all lights don't have a likewise effect. The benefits that you get depend on its various wavelengths. For instance, the wavelengths of blue light help you get rid of acne by eliminating the bacteria.
Celebrities Who Use Light Therapy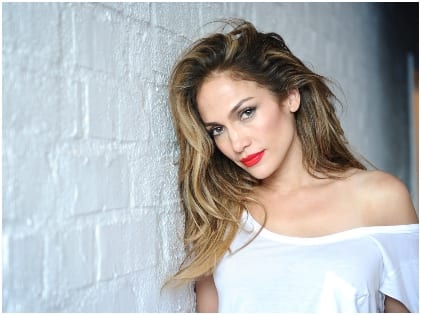 Several A-listers of Hollywood have been sharing their admiration for the therapy on their Instagram accounts. They are paying a visit to their favorite celebrity facialists and are reaping huge dividends through this anti-aging treatment. The list of beauties from Tinsel town who have availed this incredible procedure includes Jennifer Lopez, Jessica Alba, Kim Kardashian, Katy Perry, Chrissy Teigen, Emily Ratajkowski, Emily Rossum, Kesha, and Madonna. The list doesn't end here though. It goes without saying that the world is completely fascinated by these stunning ladies. So what sort of benefits this celebrity-favorite therapy can bring to you? Apparently, quite a few, but the biggest benefit of the therapy is that it helps you do away with the signs of aging.
Anti-Aging Benefits Of Light Therapy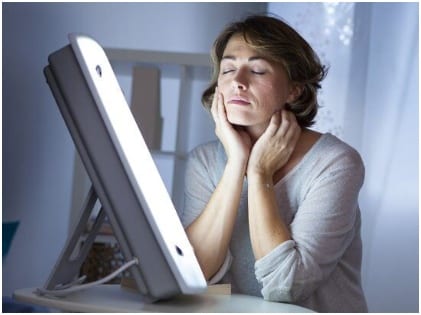 For anti-aging benefits, red light is the one for you. These LEDs help in stimulating fibroblasts which boosts the production of collagen which, in turn, diminishes wrinkles, firms your skin, and enhances your skin complexion. The high production of collagen boosts blood circulation, supplying more oxygen to your skin's surface in order to boost healthier functions of your skin cells. Red LEDs boast of healing characteristics. They can speed up the healing process after your skin goes through invasive treatments. Red light therapy is all the more effective since it accentuates the moisture levels in your skin and gives it the radiance that everyone desires. Dehydrated skin leads to the formation of lines and wrinkles. Try to keep your skin hydrated as much as you can. Red light therapy also helps in repairing sun damage, reducing pore size, healing blemishes, fading dark spots, smoothening the texture of your skin, firming the skin, and diminishing fine lines and wrinkles.
How Can You Avail This Treatment?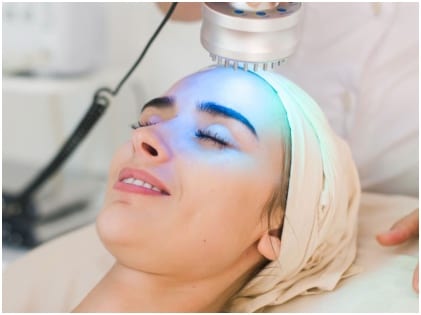 You can easily avail light therapy at medical spas, day spas, and a dermatologist's private clinic. But you need to be consistent if you wish to go through the procedure. To get radiant skin, regular sessions are mandatory. However, that might prove to be rather costly. The good news is that light therapy can be availed at home, too. The masks that are used are non-invasive in nature and this implies that the side-effects are next to being null, aside from your skin being a bit pinkish just after you finish the treatment.
Light therapy is also evidently effective in healing joint and arthritic pain, muscle pain, and similar issues. LED beds are out in the market now and you can treat your entire body to the magic of these lights. Try it for yourself and feel rejuvenated, but don't forget to consult a pro therapist before going for it.