Celebrity Moms Teach Us About Postpartum Depression
Postpartum depression is real. Gone are the days when depression was thought of as a period of sadness or bad mood. It is now a well-known fact that depression is a mental illness, and without proper treatment or therapy, it can't get cured. Postpartum depression can happen to any mom — celebrity moms are no exception. In spite of successful careers, loads of money in their banks, and plenty of love from their fans, they undergo postpartum depression. As more celebrities are opening about their mental wellness and speaking up on postpartum depression, women around the world are getting empowered by their confessions.
It is indeed strange to think that these women who seem to have it all would have depression in their first year of motherhood. But they did. They struggled with their new-found status ,and only when they overcame it through therapy did they speak up. As new moms, they learned to handle their mental illness in their own way and learned a few things in the process. Here, they share some of them.
Moms Need to Speak up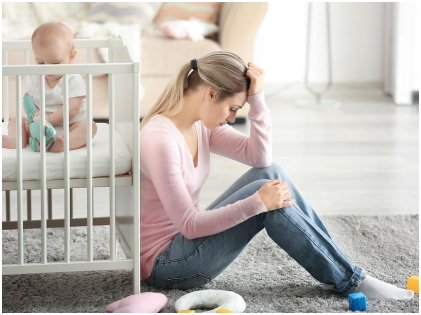 The stigma that is associated with depression and mental illness needs to go. As we are moving towards a more progressive society, we should all understand the importance of taking care of our mental health as well as our physical health. However, we see this trend among celebrity moms where they talk about their struggles only when they overcome it. But why do they do this? It is because of the expectations set by society. Most moms feel the pressure to be perfect as soon as they become one. Truth is, when you are learning something new, you can't be the best in it. It takes time. Chrissy Teigen, who is a model herself, and is the wife of John Legend talked about her journey as a new mother. She is a postpartum depression survivor who chose to come out about her issues. She went on to say that nobody should feel embarrassed to talk about it and that she herself felt weird and selfish when she was struggling with it.
It Can Happen To Anyone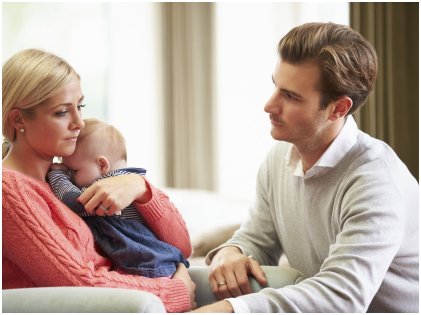 As mentioned before, it is important to remember that it can happen to anyone. Postpartum depression doesn't discriminate nor choose. Brooke Shields, Drew Barrymore, Gwyneth Paltrow, and Bryce Howard are some of Hollywood A-listers who have undergone postpartum depression. It clearly shows that it doesn't matter how talented you are, how much money you have in your bank, or how big a support system you have – it can affect anyone! Most of them feel it can't happen to them until it does.
It Has Nothing To Do With Harming Your Child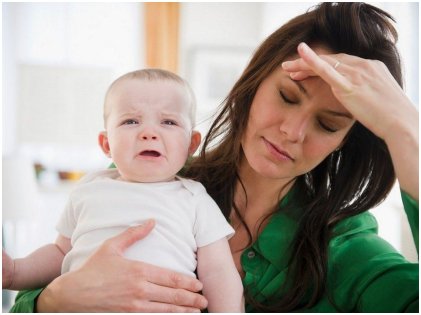 Postpartum depression and postpartum psychosis are two different mental diseases that can happen to new moms. Postpartum psychosis is a condition where the mother can even become violent and harm her baby. The media has mistakenly linked these two conditions as the same. Hayden Panettiere confessed to Kelly Ripa that in spite of having depression, she never felt like harming her child. Postpartum depression is often seen in a negative light where the mother is portrayed as some kind of villain who might be harmful to her child. In reality, postpartum psychosis can happen to only 1 or 2 moms out of 1000. These misconceptions need to end in order to make moms more open about their issues and seek therapy.
Moms Need Each Other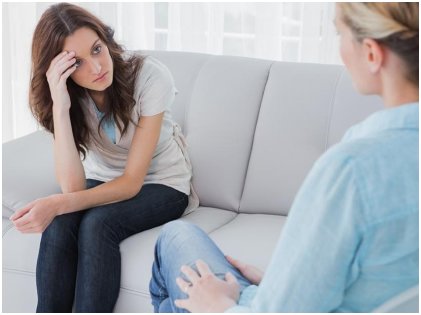 Shaming other moms in public or criticizing their behaviors is wrong. Instead, moms should be each other's biggest support. This is not a competition where you can win; instead, this is a team sport. If you see a mother struggling with postpartum depression, help her open up, be compassionate, and validate her feelings. This will help her in the long run. Singer Adele was suffering from postpartum depression when she confessed to a friend that she can't take it anymore and broke down. Her friend broke down, too! She helped her feel that she is not alone in this.
Healthcare For Postpartum Treatment and Therapy Should Be Made Affordable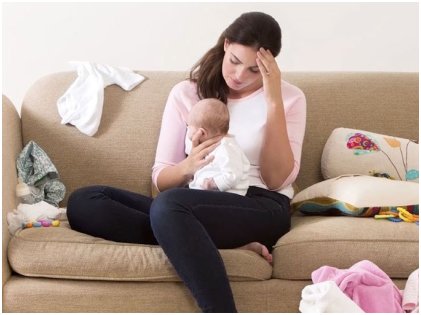 Several mothers, including celebrity mom Sarah Michelle Gellar, has spoken out about making the treatment and therapy for postpartum depression more affordable. In a statement, Gellar requested all who want the treatment be covered by healthcare to call up their representative and let them know. It is sad to know that only 15% of those who are affected receive treatment.
It is time we educate ourselves about our mental wellness. Ignorance will lead to more mothers suffering in silence. It is time we end it.