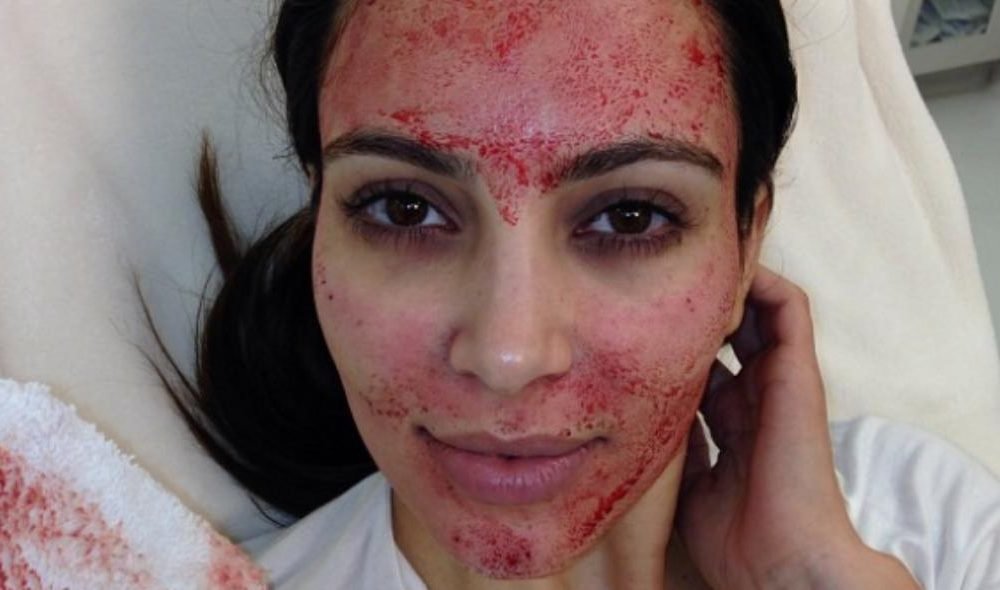 Five Bizarre Celebrity-Approved Beauty Treatments You Should NOT Miss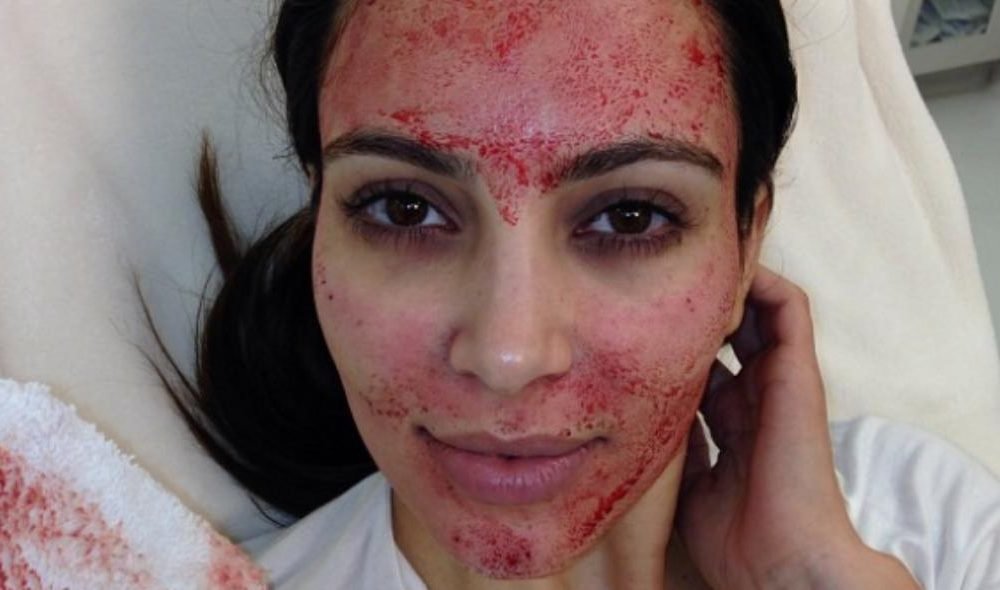 Celebrities around the globe seriously don't mess around when it comes to their beauty treatments. And once they recommend a thing or two, people, especially their fans and social media followers are all ready to take note and grab their pieces.
So, it's a sure thing that once you're in the market, you will look for the brands they plug or patronize so you could add them in your beauty buckets.  And when it's time for a flawless closeup and your slew of celeb-favorite skincare products won't cut it, opt for one of these bizarre yet star-tested expert-approved treatments to get you picture perfect.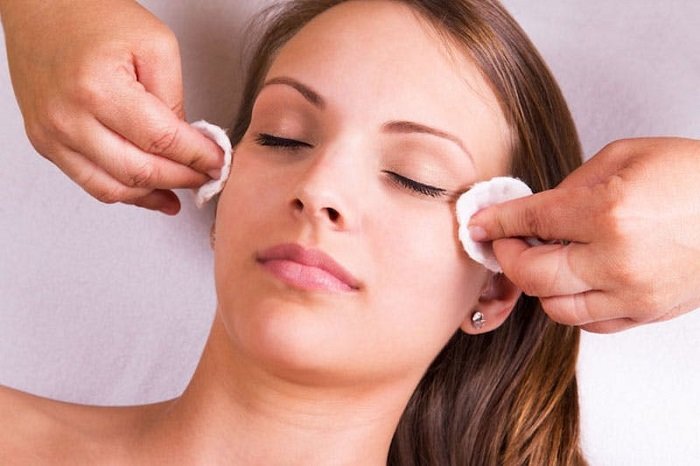 With this in mind, we pull off the following beauty remedies that you might think have gone too far but can really reward you with genuine beauty and charm. Catch them all here:
1. Blood Facial
Brazilian supermodel, Gisele Bundchen stared in Vogue Italia's June 2013 Health & Beauty with a bloody facial. The blood facial (also called the Dracula or Vampire Facial) trend is intended to help fight signs of aging with the help of (still unproven) science.
The MIAMI Institute's Vampire Facial went viral after the selfie-queen Kim Kardashian West filmed her experience on TV. The procedure, which starts at $935, uses a Dermapen and platelet-rich plasma (PRP) therapy (with your own blood!) for facelift-like results.
Two teaspoons of blood are extracted from the patient's arm, spun in a centrifuge for approximately 10 minutes to separate the platelets, and then PRP is injected back into the patient's face.
2. Snake Venom
Snake venom is the latest fad in the anti-aging industry and celebrities, such as Gwyneth Paltrow, and non-celebrities alike are standing in line to be a part of the action. The process is a simple cleansing, massage, and mask, but the product is key. The venom compound, extracted from temple viper snakes, relaxes the muscles completely and sends a message to inhibit control and contraction.
Celebrity facialist Sonya Dakar uses snake venom in treatments with Botox-like effects. Both Fergie and Gwyneth Paltrow are fans of the needle-free alternative to facial fillers.
3. Leech Beauty Therapy
Since the time of ancient Egypt, leeches have been used in medicine to treat nervous system abnormalities, dental problems, skin diseases, and infections.
Today, they're mostly used in plastic surgery and other microsurgeries. This is because leeches secrete peptides and proteins that work to prevent blood clots. These secretions are also known as anticoagulants. This keeps blood flowing to wounds to help them heal.
This seemingly cruel procedure takes the beauty to a whole new level. Any beauty regiment that involves a bath in turpentine is just not for us, but apparently, it is for celebrities, including Demi Moore. According to the UK Dailymail, Moore allowed the leeches to suck on her blood in an attempt to detoxify her blood.
4. Bee Venom Facial Glow
The Duchess of Cambridge Kate Middleton reportedly is a fan of bee venom facials to smooth out her complexion. It may even have helped her get that glowing skin on her wedding day. (Though pure unaltered happiness may have done it too.) The treatment, whose users also include celebs like Victoria Beckham and Kylie Minogue, is said to reduce the appearance of fine lines and wrinkles by plumping up skin—because, well, that's what happens when a venom-laced mask touches your face.
5. Oxygen Masks
You may be thinking that an "oxygen facial" sounds like a whole lot of hot air. But gimmicky moniker aside, there's a reason why celebs swear by this famously purifying treatment. It leaves skin brighter, smoother, and just plumped enough to reduce wrinkles temporarily.
Madonna revealed her secret to a younger-looking skin in an interview: oxygen masks. Oxygen is needed to replenish the skin cells. Aging, stress, the environment, diet, and lack of sleep can slow the process, resulting in dehydration, wrinkles, age spots, etc. An oxygen facial delivers nutrients to the skin that rejuvenate cells and speed up a turnover.
Using a glass, pipe-shaped device, the doctor sprays a fine mist of pressurized oxygen and vitamins on the face towards the end of the facial.
The Verdict
You've got to try them, folks. They're legit and ultimately approved by the stars — ranging from facials that promise a glowing complexion to treatments that offer a serious sculpting boost. These strange yet certified A-listers are indeed worth trying out. Enjoy and be beautiful!